Dualscreen kiosks is the kiosks with additional advertisement screen besides the regular touchscreen monitors.
ZKTEK dualscreen kiosks are integrated with ZKTEK digital signage with very-low-cost software: you can rent your second advertisement screen with another indepent very-low-cost software to different advertisers one by one.
Check with ZKTEK today, and you will find that you can do much more than with your sendary screen.
Dualscreen kiosks
Models: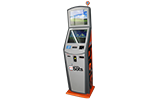 HD29
:
HD29 is a dualscreen payment and ticketing touchscreen kiosk for cinema, hotel and restaurants.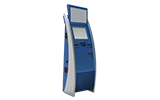 FD8
:
FD8 is a dualscreen touch kiosk with barcode, card reader, EPP, thermal printer and cash acceptor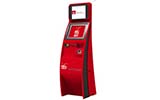 TD6
:
TD6 is a dual screen self service touchscreen ticket payment kiosk with cash acceptor, NFC/RFID, credit card reader and metal EPP keypad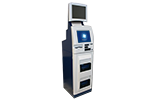 AD21
:
AD21 is a dual screen touchscreen photo kiosk with media card reader, CD&DVD ROM, credit card reader and ID card reader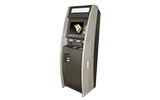 H6
:
H6 is a touchscreen kiosk with NFC card reader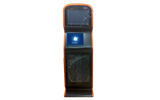 HD4
:
HD4 is a dual screen advertisement kiosk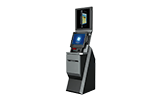 TD12
:
TD12 touchscreen bill payment kiosk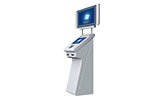 TD14
:
TD14 touchscreen billing kiosk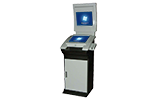 TD17
:
TD17 touchscreen bank card payment kiosk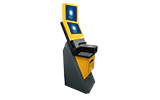 TD48
:
TD48 dual screen touchscreen A4 paper scanning kiosk
Dualscreen kiosks
News:
Dualscreen kiosks
Downloads:
Leave a message
Please write your inquiry here.