Ticket dispensing kiosk is the simplified solution for the ticket vending machines/kiosks. Ticket dispensing kiosk are widely used in the cinema and other high footage applications to provide a reliable and fast-to-go option for the public who has bought the ticket online or group-ticket.
ZKTEK ticket dispensing kiosk is easy to use, very reliable and almost suitable for all kinds of deployment to provide the tickets instantly without waiting in the frustrating long queue in the rush hours.
Ticket dispensing kiosks
Solutions: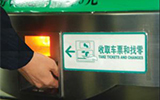 Ticket printing kiosks
:
Ticket printing kiosks should be the first-choice solution for you if you are about to run a business based on ticket vending: they are built for the tickets industry. They are ideal for the 24/7 working time to extend your service for lottery, bus station, metro, cinema, mall, parking system and all kinds of personnel control systems.
Ticket dispensing kiosks
Models: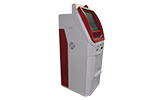 A16
:
A16 is a selfservice touchscreen payment & ticket kiosk with cash validator, photo printer, receipt printer, EPP, credit/debit card reader, barcode reader, UPS and more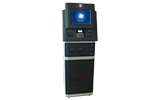 A15
:
A15 is an invoicing touchscreen payment kiosk with cash acceptor, credit and debit card reader, thermal printer, invoice printer and metal EPP
Ticket dispensing kiosks
News:
Ticket dispensing kiosks
Downloads: