Ticket vending kiosks are used to sell the tickets for public warefare. Ticket vending kiosks provide the convenience to sell the tickets without waiting in the long queue of shopping center, bus station, metro, train station, movie theatre, theme park, children's palace and a lot of other ticket selling places.
ZKTEK ticket vending kiosks have the most reliable and long time proven components to print all kinds of tickets from roll paper, fanfold, 70-220gsm, dotted, black mark, thermal paper, thermal transfer printing paper and normal printable RFID cards etc.
Ticket vending kiosks
Solutions: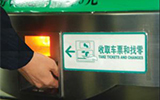 Ticket printing kiosks
:
Ticket printing kiosks should be the first-choice solution for you if you are about to run a business based on ticket vending: they are built for the tickets industry. They are ideal for the 24/7 working time to extend your service for lottery, bus station, metro, cinema, mall, parking system and all kinds of personnel control systems.
Ticket vending kiosks
Models: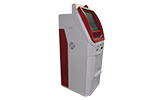 A16
:
A16 is a selfservice touchscreen payment & ticket kiosk with cash validator, photo printer, receipt printer, EPP, credit/debit card reader, barcode reader, UPS and more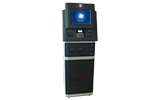 A15
:
A15 is an invoicing touchscreen payment kiosk with cash acceptor, credit and debit card reader, thermal printer, invoice printer and metal EPP
Ticket vending kiosks
News:
Ticket vending kiosks
Downloads: