ZKTEK is the system solution provider for the touchscreen kiosk solutions which cover a wide range of applications:
Applications:
Billing Kiosk
Marketing Kiosk
Music Download Kiosk
Multimedia Kiosk
On-Line Banking Kiosk
Order Entry Kiosk
Bespoken Kiosk
Prepaid Kiosk
Redemption Kiosk
Retail Kiosk
Security Kiosk
Self-Service Kiosk
Ticketing Kiosk
Tourism Kiosk
Trade Show Kiosk
Payment Kiosk
Check In Kiosk
Custom Kiosks
Directory Wayfinder Kiosk
Employee Self-Service Kiosk
Gaming Kiosk
Gift Registry Kiosk
HR Kiosk
Identification Verification Kiosk
Information Kiosk
Interactive Kiosk
Internet Kiosk
Internet Pay For Use Kiosk
The most solutions are based on ZKTEK standard procedure and has a lot of options as below:
Leadtime: 35 days to shipment
Package: Foam, carton, plywood case
OEM/ODM is also welcome.
More options available upon request:
Host computer:
Delux Industrial Computer
Economic Industrial Computer
Commercial Type Computer
ARM Type Computer(MOQ imposed)
LCD display:
15": 800*600, 1024*768 Landscape or Portrait
17": 1024*768,1280*960, 1280*1024Landscape or Portrait
19": 1024*768,1280*960, 1280*1024, 1440*900 Landscape or Portrait
22"": 1440*900 1600*1200 etc Landscape or Portrait
LCD, CCFL or LED backlighted
Low resolution(1024*768) or high resolution available upon request
IPS screen with wide view angle
Touchscreen:
Waterproof
SAW
InfraRed
4-5 wires Resistive
Capacitive
Printer:
Receipt Thermal Printer
Invoice Dot-matrix Impact Printer
Passbook Printer
Laser Printer
Dye Sublimation Printer
Boarding Pass Printer
Card Reader:
Credit Card reader
Card Dispenser
Manual CardReader
DIP Card Reader
RFID Card Reader
Digital Card reader
Motorized Card Reader
Swipe Card Reader
IC Card Reader
Magnetic Stripe Reader
Contactless Card Reader
Hybrid Card Reader
Banknotes
Bill Validator
Note Dispenser
Change Giver
Cash Dispenser
Coin:
Coin Mechanism
Coin Acceptor
Coin Dispenser
Change Giver
Barcode:
1D
2D
JAN/UPC/EAN
Codabar
Code39/93/128
IATA
Interleaved 25
ISBN (fw - 2.35),
MSI/Plessey
UK/Plessey
S-Code
Telepen
Tri-Optic
MSI Plessey
OPOS&JPOS
Other components available
Metal Keyboard
Metal Keypad
UPS
VOIP
Camera
GPRS
WLAN
3G
Power Supply
Speaker
Enclosure
Door Control Alarm System
Software
IR-Proximity Sensor
Camera
Bluetooth
Signature Capture
PassPort Reader
IR Remote Controller
WIFI
PC-USB-hub
Handset
Biometric
..........
You can find more information of the general solution information here. For more information, please contact with us.
Industry
Solutions: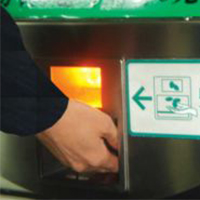 Automated ticketing kiosk
:
automated ticketing kiosk, Ticket vending kiosks of Zktek,kiosk manufacturer, kiosk maker, kiosk factory, all-in-one,kiosk designer, kiosk developer, kiosk seller, kiosk vendor,advertising player,touchscreen LC
Know More >>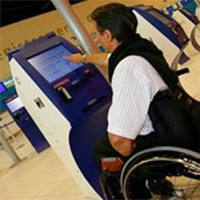 Self-service kiosk
:
Self-service kiosk solution information for touchscreen kiosk,information kiosk,interactive kiosk,touch kiosk,digital kiosk.
Know More >>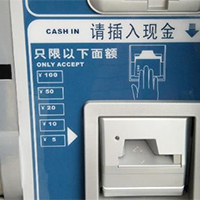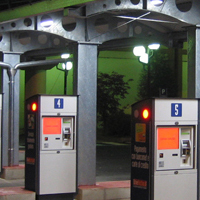 Stainless steel kiosk
:
stainless steel kiosks are used for outdoor applications which will need the environment protection and vandalism protection as well a lot of other protections in order to let the kiosks survive in the outdoo
Know More >>