Self service photo kiosks allows your customers order and print their photoes instantly any almost anytime with low cost without waiting in line even in the rush hours of the busy working day. Self service photo kiosks help you to increase the sales and satisfaction of your customers.
Photo kiosks
Solutions: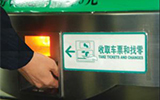 Ticket printing kiosks
:
Ticket printing kiosks should be the first-choice solution for you if you are about to run a business based on ticket vending: they are built for the tickets industry. They are ideal for the 24/7 working time to extend your service for lottery, bus station, metro, cinema, mall, parking system and all kinds of personnel control systems.
Photo kiosks
Models: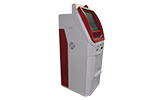 A16
:
A16 is a selfservice touchscreen payment & ticket kiosk with cash validator, photo printer, receipt printer, EPP, credit/debit card reader, barcode reader, UPS and more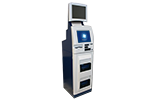 AD21
:
AD21 is a dual screen touchscreen photo kiosk with media card reader, CD&DVD ROM, credit card reader and ID card reader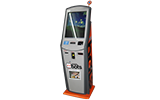 H29
:
H29 is a lobby payment photo kiosk with photo printer, invoice and receipt printer, cash acceptor, coin mechanism, NFC and bank card reader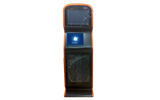 HD4
:
HD4 is a dual screen advertisement kiosk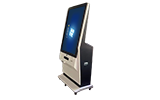 T32
:
T32 WECHAT printing kiosk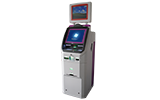 AD16
:
AD16 is a dusal screen selfservice touchscreen payment kiosk with card dispenser, bank card reader, cash validator and ticket printer
Photo kiosks
News:
Photo kiosks
Downloads:
Leave a message
Please write your inquiry here.