Outdoor waterproof kiosks are specially designed to provide the kiosks which can be withstand the water and common climate. Outdoor waterproof kiosks provides the versatility of touchscreen kiosks for outdoor public use.
ZKTEK outdoor waterproof kiosks are customizable for the specific applications and tailored to your project: you will possible to make the outdoor kiosks with your own logo, VI and your design to integrate to your exisiting theme(s).
ZKTEK outdoor waterproof kiosks can replace your current totem or any other solid poster into interactive outdoor waterproof kiosks.
Outdoor waterproof kiosks
Models: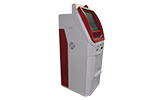 A16
:
A16 is a selfservice touchscreen payment & ticket kiosk with cash validator, photo printer, receipt printer, EPP, credit/debit card reader, barcode reader, UPS and more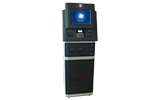 A15
:
A15 is an invoicing touchscreen payment kiosk with cash acceptor, credit and debit card reader, thermal printer, invoice printer and metal EPP
Outdoor waterproof kiosks
News:
Outdoor waterproof kiosks
Downloads: