ZKTEK provides all kinds of custom OEM/ODM ATM machine,interactive kiosk,information kiosk, touchscreen kiosk, touchscreen monitor, touchscreen computer, box ipc,digital sginages, pos and metal keyboard products
Terms of use
:
Terms & Conditions of Services including the transfer fee, tax, price term, insurance, shipment fee, handling charges, privacy and arbitration of course which is related to the transaction of our services.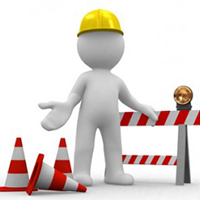 Terms & Conditions of Services
1. Transfer fee: pay by the Buyer("OUR"). NOT "SHA"/"BEN". The transfer fee is not included in price quoted and it should be paid by the buyer;
2. Tax: the tax and Customs duty is not included if not specified otherwise;
3. Price term: The price quoted is on 100%T/T in advance basis. LC and Paypal will be charged additionally for handling fee;
4. Insurance: 110% value of total invoice price included for shipment;
5. Shipment fee: Local handling charge, freight and insurance
5.a. Local handling charge is exclusive in the price, and it should be paid by buyers to freight company in any case. If the buyer paid the freight to the seller
according to seller's quotation, the local handling charge is included and paid by the freight quoted;
5.b. The BALANCE of the prepaid freight and insurance will be refund for any overpaym ent or a supplemental payment for any deficiency.
6. W arranty: The warranty is 1 year on the day of production if not specified otherwise;
7. Refund: Refund is applicable if we can't fulfill this invoice/proforma invoice 2 months after the deadline of leadtime/turnaround time(not include shipping transit);
8. Returning of the components provided by buyer: Return on any occasion is applicable without a reason, but the buyer should bare all the expense and risk
related to the returning items: freight, insurance, damage Customs duty, tax and other claim. The seller should be responsible to provide all the material
which related the returning process and/or the claim that arose;
9. Cancellation of order: Order can be cancelled any time, but the cancellation of order don't entitle a right of refund of prepaid deposit/down payment;
10. Balance of account: Any balance of account should be liquidated at least once every year before 1 Jan;
11. Intellectual property: The designs which are provided or paid by the buyer will be deemed as a property of the buyer, and the seller should not disclose it
to any one for any reason without permission from buyer in written(fax and scanned material provided by buyer should be regarded as written);
12. Privacy: Any peronal information provided will be strictly kept for internal use only. Any business information provided(design, project information, client name and information and other related information) by the buyers which is the secrete information stipulated in our NDA(provided on our website) should be kept secrete in the first year as NDA stipulated; From the second year, the business information which is not related to the NDA intention, should be deem as public available information which can be publically gathered through lawful efforts.
13. Arbitration and Place of effectiveness:
13.a. The General W arranty Policy is solely administrated by the laws and administrative rules of the People's Republic of China and its local government
Shenzhen municipal local court.
13.b. Any arbitration will only be available from the local Shenzhen municipal People's Count and the arbitration will be final and should be binding for both
parties once declared by the Shenzhen municipal People's Count.