Outdoor kiosks are used outdoor for public service. Not all the applications can adopt the outdoor kiosks because of the limit and possible danger to expose the electronic and consumable to the environment with water and a lot of hasard factors: high/low temperature, salty material, random damage to the enclosure and a high risk 3rd party liabilities.
ZKTEK outdoor kiosks are equiped with the AC conditioner in a IP65 sealed into a touch foil touchscreen kiosk body: there is no chance to damage the internal components in most conditions without intended damage.
Outdoor kiosks
Models: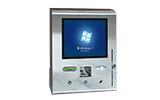 SJ10
:
SJ10 is a wall mounted stainless steel payment and billing kiosk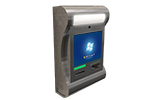 SJ11
:
SJ11 wall mounted stainless steel payment and billing kiosk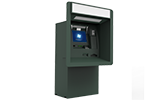 AW32
:
AW32 is an outdoor wall through sturdy structure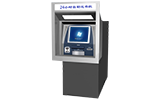 AW35
:
AW35 is an outdoor wall through book return kiosk with industrial host computer, touchscreen monitor,barcode reader, receipt printer and NFC card reader.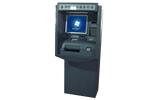 AW31
:
AW31 is a outdoor water resistance ATM-style wall through bank touchscreen kiosk with bank passbook printer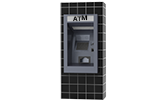 AW61
:
AW61 is an outdoor water proof cash dispensing wall through touchscreen ATM machine.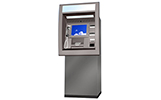 AW91
:
AW91 is a CRS cash recycling touchscreen ATM machine with high capacity cash recycler
J3
:
J3 is a wall mounted outdoor touchscreen kiosk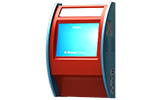 J5
:
J5 is a wall mounted outdoor touchscreen kiosk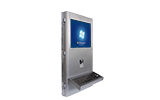 SJ4
:
SJ4 is a stainless steel wall mounted kiosk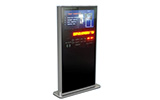 W1
:
W1 outdoor touchscreen digital signage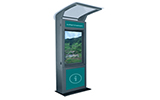 W3
:
W3 is an outdoor multitouch touchscreen digital signage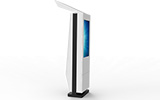 WD5
:
WD5 is a dualscreen outdoor multitouch touchscreen digital signage
Outdoor kiosks
News:
Outdoor kiosks
Downloads: