Lobby kiosks are the kiosks for general use such as airport, hospital, bus station and other public area to provide the services of printing or inquiry for the designated services.
ZKTEK Lobby kiosks provide all kindly of multi-functions to help the integrator provide the self service kiosks by any means to provide almost any service un-attended.
Lobby kiosks
Models: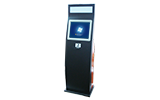 H5
:
H5 is a freestanding visitor management and payment kiosk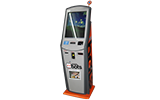 H29
:
H29 is a lobby payment photo kiosk with photo printer, invoice and receipt printer, cash acceptor, coin mechanism, NFC and bank card reader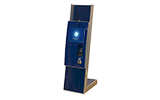 T10
:
T10 is a elevator touchscreen billing and information kiosk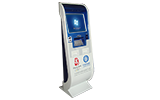 T16
:
T16 is a multifunctional touchscreen payment kiosk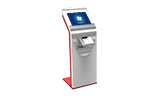 T26
:
T26 is an information and ticketing touchscreen kiosk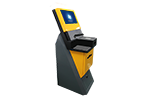 T48
:
T48 high speed A4 document scanning information kiosk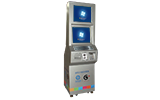 TD9
:
TD9 internet payment touchscreen kiosk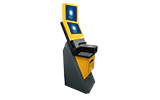 TD48
:
TD48 dual screen touchscreen A4 paper scanning kiosk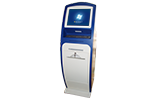 H3
:
H3 is a multi function payment and printing kiosk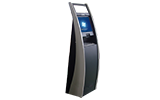 F8
:
F8 is a general purpose free standing multi functions touchscreen kiosk for hotel, hospital, airport boarding pass printing, card dispensing and ticket vending etc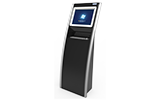 F1
:
F1 is a slim and sleek self service free standing standalone touchscreen kiosk with receipt printer or A4 laser printer
Lobby kiosks
News:
Lobby kiosks
Downloads:
Leave a message
Please write your inquiry here.